Sell to Excel
The Art and Science of Personal Selling
Overview
Selling is the engine that drives business, economy, and society forward. Selling is all around us—creating interest, converting it into acceptance, and inspiring action. We are all salespeople in one way or another in our daily life, but not everyone knows how to be one. Every paycheck comes from selling something. Sales is an art that requires you to create a selling mind. Sell to Excel shows you to make a life by selling to help people enhance their lives and resolve their problems. It draws on Zaidi's successful sales career and extensive experience as a sales leader.
Sell to Excel is a result of five years of rigorous study into neuroscience, communication, and psychology along with a lifetime in business. Great on wisdom and visibly ahead of the curve, this book is a must-read for everyone as it puts you at a strategic advantage in any personal selling situation in business or in life.
---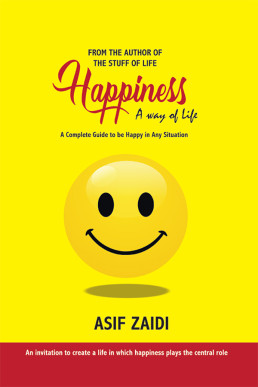 Happiness – A Way of Life
A Complete Guide to Attend to your Own Happiness!
Overview
Happiness is neither an emotion nor a serving of dopamine; happiness is a state of being.All human beings share the desire to be happy. The road to happiness lies in acting with awareness and caring. It is a book that, based on some deep research, talks about how happiness relates to almost every aspect of life – A book of profundity and scope that allows each of us to train our minds to cultivate happiness. Learnt in over twenty years of extensive study on the subject from the ultra-occidental to ultra-oriental and most scientific to most religious.
---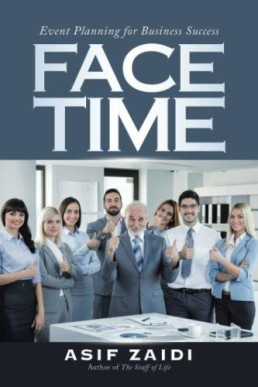 Facetime – Event Planning for Business Success
Overview
Whenever you are getting people together, that's an event – your event. Face Time is all about organizing your event in a practical guide; a must-have for entrepreneurs, executives, and homemakers alike. Thorough enough to give real insight into event management, yet jargon-free and easy to understand; the book combines a rigorous theoretical grounding with practical insights into every aspect of the organizing and running of any event meeting, off-site, fair, contest, conference, festival, or congress. It represents the state-of-the-art thinking in event management to enable you to:
---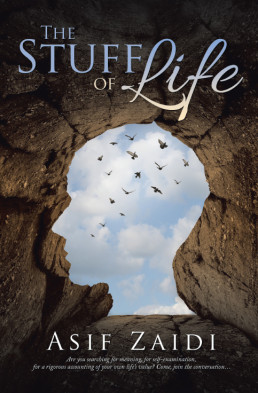 The Stuff of Life
Overview
The Stuff of Life is an enriching treasury for anyone interested in an educated mind's views on a variety of subjects that are important to our life's thought process. The book attempts to see the problems of life in the light of human reasoning. Anyone reading this masterclass, in how to think freely and why, will notice not only its enormous sweep but also the author's conscientious fairness.
The book presents a completely cosmopolitan outlook with a diverse influence and an expression borrowing freely from Western literature and philosophy and Oriental liturgy. The author has researched his subject matter deeply and his intelligence and reverence for life are clearly evident in his writing, and the overarching message of the book—to be a better person and transform human race—is beautiful and inspiring. He explores some of the doubts, fears, and perplexities humans experience in various life situations and illustrates how to find comfort and guidance in universal wisdom. His writing is honest and self-disclosing. Self-aware but never self-indulgent, the book provides an enriching view of one person's intellectual voyage.