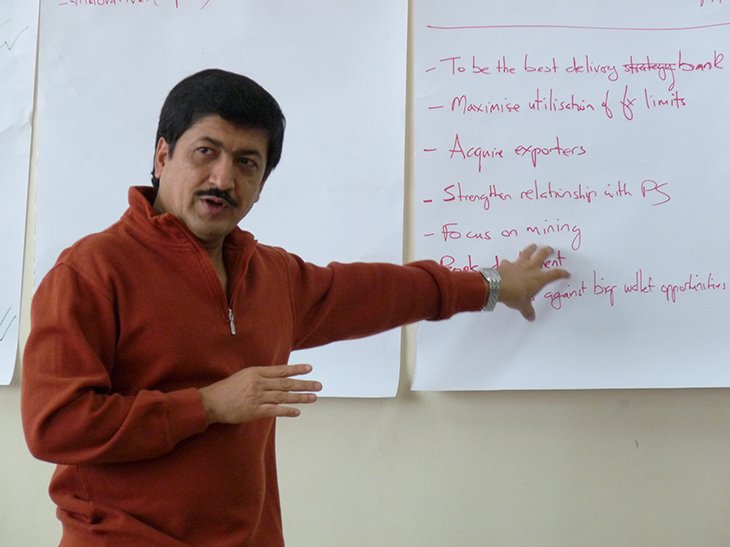 Asif Zaidi is an accomplished personal mentor with a proven record of mentoring on several continents. He has helped people grow businesses, build careers, create happy lives, manage change, and improve relationships.
Asif is a powerful communicator, a key-note speaker, and has taught at an elite Business School.
He has authored three highly acclaimed books https://www.amazon.com/Asif-Zaidi/e/B07J2S7R11. He also has a widely read personal blog www.masrif.net.
Why Asif?
Asif is not just another 'me too' coach. He chose to do it as his way of making difference in other people's lives. He is a deep thinker with world-class skills. He has the ability to help you harness your enabling power. He has worked with top executives, teams, and organizations and has deep expertise in facilitating thinking leading to personal development and a better life. His real-life grasp of most aspects of life is simply amazing.
Asif offers clients an interactive and empowering partnership that enables hope, choices, and meaningful action.
Why Asif coaches?
Asif find deep satisfaction in seeing people enhance the joy and potential of life through mentoring. He sees himself as an enabler and believes that enabling someone to integrate their financial, physical, intellectual, and emotional wellbeing is noble.
Mentoring is Serious Business
Accept mentoring only if you have sincere desire to improve and take charge of your life. Mentoring is not a soft option, involving cozy chats without purpose. Mentoring is about focused conversation in which the individual feels both strongly supported and effectively challenged and stretched. Quality Mentoring conversations are not fireside rambles going nowhere. Effective Mentoring is Focused and Productive.  It is about slicing through the dross and holding up a mirror to the mentee.
Effective Engagement
The Quality of Engagement that the Mentor is able to generate is the major determinant of the success of Mentoring. At the heart of Mentoring that works is Effective Engagement between the Mentor and the Mentee, enabling the mentee to engage effectively with life's demands, their work, themselves, and their families. Engagement that is effective covers Professional, Personal, Intellectual, Emotional, and Transformational dimensions.
There are five important Levels of Engagement:
Factual >> Analytical >> Intellectual >> Emotional >> Transformational
Are you ready to take control of your life?